Experienced Hot Tub & Swim Spa Movers.
If you're looking for hot tub or swim spa movers with decades of experience moving hot tubs in and out of the most difficult spots, you've come the right place. We can move your hot tub or swim spa from your driveway to your backyard, down the road or even across state lines. We also offer crane service for the most difficult spots. Using only the best state-of-the-art equipment along with our highly-experienced team, we can get your hot tub or your swim spa safely placed without any worry at all. Storage is also available.
Meade Transport is located just south of Boston in Weymouth, MA. specializes in moving hot tubs and swim spas throughout Massachusetts and all of New England and beyond. We also move statues, pianos and many other oversized pieces.
Contact Meade Transport today! 781-682-9864
Fully licensed and insured.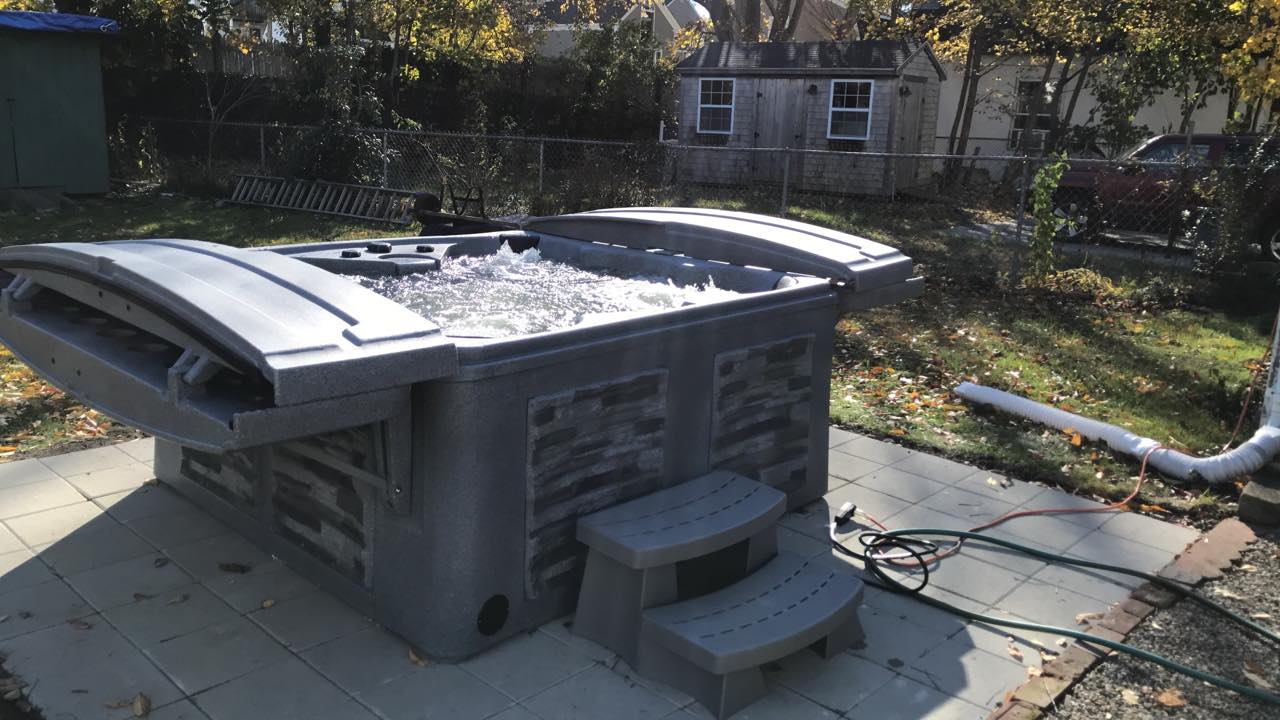 Need your hot tub or swim spa moved? Contact the professionals at Meade Transport.
We're happy to help! 781-682-9864
The hot tub brand in photo is from
tuffspas.com
.